In-Office Services
A partial list of procedures performed at the Sunrise Urology office.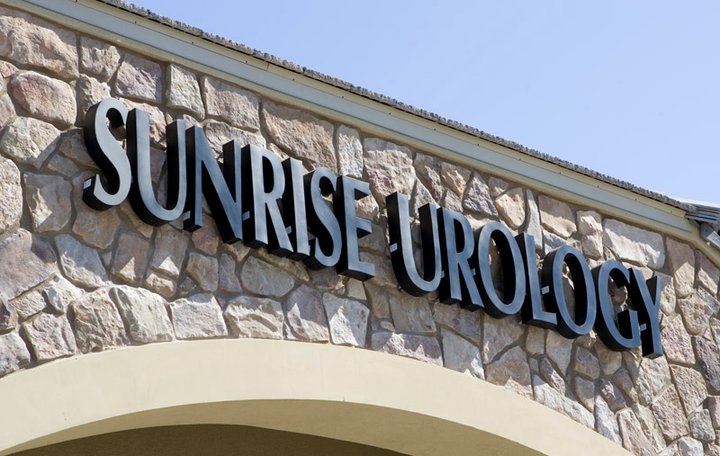 OUR FULL SERVICE UROLOGY CLINIC
is specifically designed to accommodate your urological needs in one private and convenient location. Some of the procedures we perform in our office include:
Prostate and bladder ultrasounds
Prostate and bladder biopsies
Bladder inspection (cystoscopy)
Destruction of small bladder tumors
Incontinence evaluations (urodynamics)
Non-surgical, outpatient treatment of enlarged prostate such as the UroLift™ System
Nitrous oxide (laughing gas) sedation.
Intravenous (IV) sedation.
We offer the latest in technology for sophisticated and precise diagnosis and to make your visit as pleasant as possible.
Sunrise Urology in Gilbert AZ is Extremely Careful about Patient Data Security
We take the security of your personal and medical information extremely seriously. Maintaining your medical records electronically means your information can not be easily stolen as is the case with paper charts. Your information is further protected by our employees – all of whom have undergone formal background checks.

---
Sunrise Urology in Gilbert AZ Utilizes Electronic Prescriptions
Illegible or missing prescriptions are also a thing of the past. Sunrise Urology utilizes electronic prescriptions, which means your medication orders are directly transmitted to your pharmacy's computer as soon as they are prescribed from our facility. This includes narcotic medications! No more waiting for a fax to "go through", no more transcription errors, no more losing prescriptions, and no more waiting forever at the pharmacy.
Your medication refill requests also arrive at our office electronically. Refill requests are efficiently authorized through our electronic medical records system. This means you won't have to wait for days for your refill prescription requests to arrive at the pharmacy.
All medications prescribed from our office are also checked against your current list of medications that you have provided to us for potential interactions and adverse reactions. It has been estimated by the FDA that 770,000 patients are injured because of medication errors every year. Sunrise Urology's electronic medical records and prescriptions system work to eliminate these harmful errors.
We were the first urology practice in Chandler, Gilbert, Mesa, Tempe, and Queen Creek to utilize an integrated electronic prescription and EMR solution. (Source: Learn About E-Prescriptions, Feb 27, 2009)
We can now electronically prescribe narcotic medications to help curtail the opioid epidemic.

---
Sunrise Urology in Gilbert AZ Utilizes Digital Imaging
Gone are the days of looking at "films". Films are prone to losing their quality through duplication, handling, and the Arizona heat. Films are also harmful to the environment. Your X-ray, ultrasound, CT ("CAT Scan"), MRI images, and other imaging studies are reviewed in full digital fidelity. Whenever possible, we will review the actual images (not just a report) when you come for your visit. This will ensure a more precise diagnosis before any surgery is contemplated.
Instead of struggling by looking through a tiny fiberoptic telescope when performing the delicate procedure of bladder inspection (cystoscopy), Sunrise Urology utilizes the latest digital technology to display a HUGE image on a digital screen during the procedure. This technology also increases patient comfort through the use of a smaller diameter telescope and a more thorough inspection.

---
There is no compromise made when it comes to your care at Sunrise Urology.